I love this time of the year! I love autumn, taking long walks in the forest, collecting leaves and chestnuts, having cold toes and to drink hot chocolate and then....cuddle up on my cozy couch with a cute halloween crochet pattern :-)
I have found some great patterns to do, the skull pattern is free and they're both great for home decorations!
I love these crochet goodie bags, they are so cute!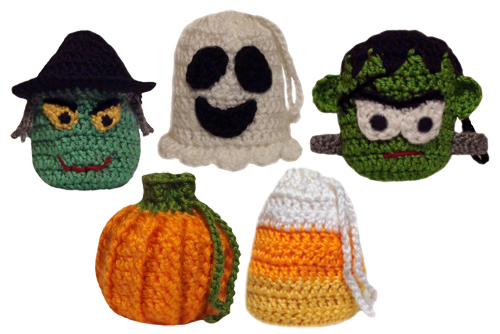 This is also a great blog, check it out! You can find a free pattern for this creepy cute hanging skull: